Lotus Herbal Tightening wand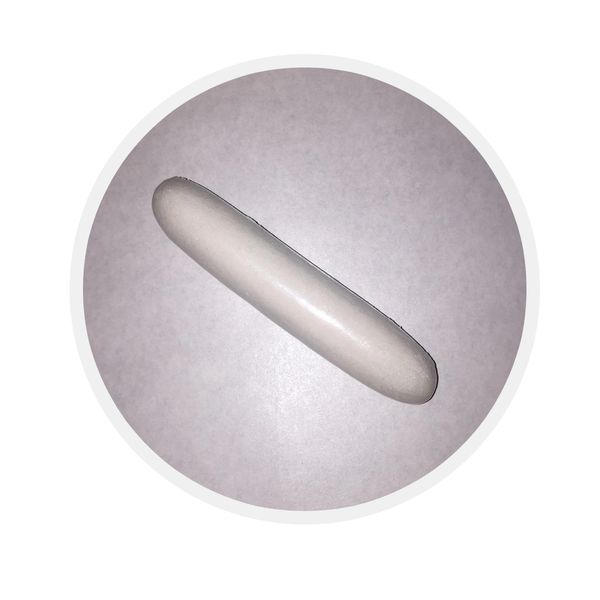 Benefits:
Renew cells
Tighten Vagina
Regulate Sex Apathy
Improve elasticity in the vagina
Enhance Sex Sensation
Stimulate the female hormone and delay aging
Clean the vagina enviornment
Eliminate toxins
Gets rid of melasma (hormonal dark spots on face)
Gets rid of odor
Gets rid Bacteria VAGinosis
Ingredients:
Borneol flakes: Helps the vagina absorb the ingredients and ebhances their therapeutic affects. Also has an antibacterial, anti-inflammatory and pain relieving properties.
Pearl powder: According to ancient texts and records including  the "Compendium of Materia Medica," up thru the current "Pharmacopoeia PRC edition" pearl has been used for medicinal purposes from China for over 2000 years. Pearl has a reputation of being a medicine for treating certain diseases as well as preserving a youthful appearance.
In traditional Chinese medicine Pearl Powder is taken internally and applied topically. 
Used internally, Pearl Powder is believed to to: Detoxify the system; Clean and clear the skin; Remove age and liver spots on the skin; Give the skin a younger appearance; Adjust the body energy; Calm the liver; Relieve stress from the mind; Treat sore throat; Adjust the nerve system; Regulate the metabolism; Improve eyesight; Treat insomnia; and Energize the body.
When pregnant women and breast feeding women take it, Pearl Powder is believed to speed up bone development and promote intelligence in babies.
When used topically, 100% pure pearls crushed into Pearl Powder are famous for keeping skin smooth, soft, and lustrous looking; it is also used in treatment of open sores burns, and cuts; as well as homeopathic cure for fever. (these claims are not approved by the FDA; however according to Traditional Chinese medicine above are the symptoms pearl powder is used to treat).  
HoneySuckle Flower or Jin Yin Hua:  Antivral, antibacterial, anti-inflammatory properties. It is an anti-fungal and is specific to vaginitis and cervicitis.
Honeysuckle flower is often used in pus-forming infections, skin sores, pharyngitis, bloody dysentery, cold and flu, and acute infectious diseases.
| | |
| --- | --- |
| | Honeysuckle flower is an important ingredient for pus-forming infections, especially for those with significant swelling, pain and redness. It can be used alone or combined with herbs like Chinese honeylocust spine and Dahurian angelica root in the early stage of skin boils, as tropical and oral remedies. Honeysuckle flower can be combined with Tokyo violet herb, dandelion and wild chrysanthemum flower to treat deep-rooted skin boils; angelica root, garden burnet root and baical skullcap root to treat abdominal abscess; heartleaf houttuymia herb, reed rhizome and peach kernel to treat lung abscess that coughs bloody and yellow colored sputum.  |
| | Honeysuckle flower is used in various feverish conditions. For example, it combines with herbs like weeping forsythia capsule, great burdock fruit and peppermint to treat common cold and flu symptoms; gypsum, anemarrhena rhizome and baical skullcap root to reduce high fever. For severe conditions that appear delirium, irritability and red skin patches, the herb can combine with rehmannia root, golden thread rhizome and peony root bark for treatment.  |
| | Honeysuckle flower can treat bloody dysentery. It can be used alone, or combined with herbs like baical skullcap root, golden thread rhizome, red peony root and Chinese pulsatilla root to exert a more powerful anti-diarrhea effect. |
Fructur terminalia dhubula :Terminalia is a tree. Three species of terminalia are used for medicine. These species are Terminalia arjuna, Terminalia bellerica, and Terminalia chebula.

In traditional Ayurvedic medicine, Terminalia arjuna has been used to balance the three "humors": kapha, pitta, and vata. It has also been used for asthma, bile duct disorders, scorpion stings, and poisonings.

The bark of Terminalia arjuna has been used in India for more than 3000 years, primarily as a heart remedy. An Indian physician named Vagbhata has been credited as the first to use this product for heart conditions in the seventh century A.D. Research on terminalia has been going on since the 1930s, but studies have provided mixed results. Its role, if any, in heart disease still remains uncertain.

Nevertheless, people today use Terminalia arjuna for disorders of the heart and blood vessels (cardiovascular disease), including heart disease and related chest pain, high blood pressure, and high cholesterol. It is also used as "a water pill," and for earaches, dysentery, sexually transmitted diseases (STDs), diseases of the urinary tract, and to increase sexual desire.

Directions :
1. Wash hands and vulva.
2. Relax the body and insert about three-quarter of the Wand into the vagina for 1-2 minutes; 1 hour  before sexual intercourse. You can dip the wand in coconut oil to make the insertion easier.
3. It is recommended that the Wand  is used daily for 15-30 seconds to resolve the female odor.
4. The Wand contains fresh herb element. Please use up the Wand within 6 months of the first application. A Wand can be used for about 25-30 times

How To Keep: Rinse under running water, and dry with clean towel. Protect from sunlight, and store at well ventilated and dry place.
The wand will shrink. When it gets really small then you can order another. If you are allergic to any of the ingredients above then do not use. You can even consult your own doctor before using