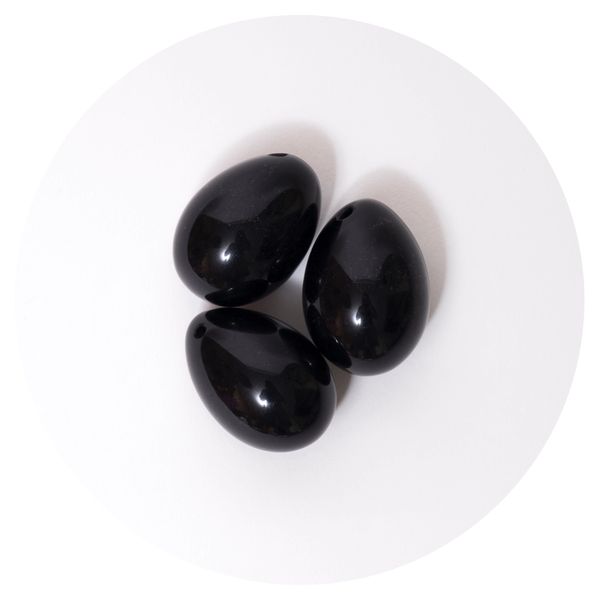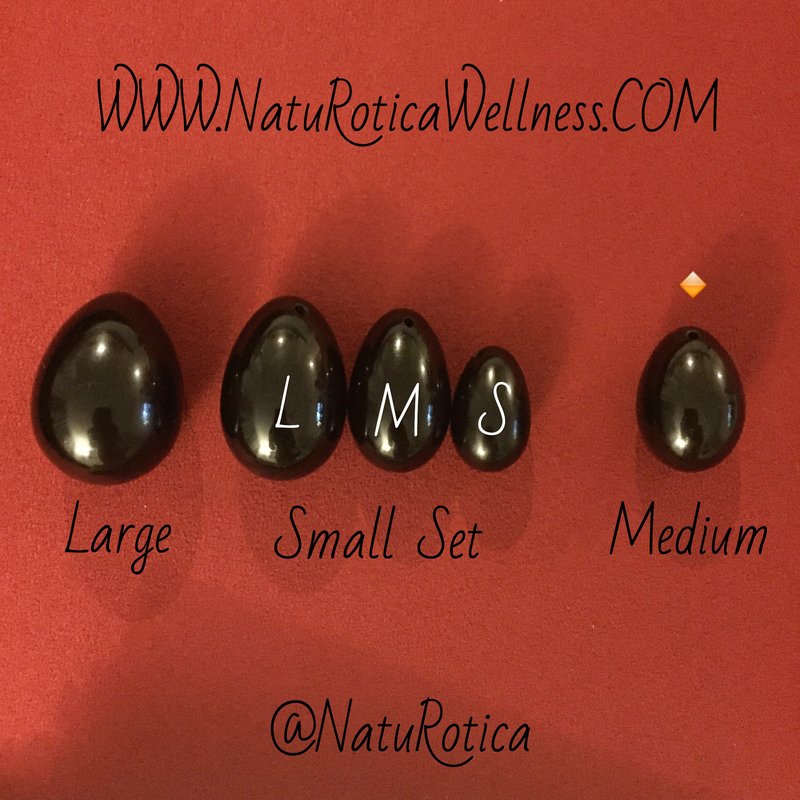 Medium 35×25 (Smaller than the medium is Small Set and bigger than the small in small set)
-Drilled
"Black Obsidian Stone is a powerful cleanser of psychic smog created within your aura, and is a strong psychic protection stone.
It has powerful metaphysical properties that will shield you against negativity, and their energy may stimulate the gift of prophecy.
It an excellent crystal to use when you have been doing spiritual or healing work… as it grounds you to Mother Gaia.
This black stone is excellent to assist you to release disharmony that has built up in your day to day life and during work on yourself, including resentment of others, fear and anger.
These are very helpful stones if you are doing any type of work involving contact with the spirit world as they are highly protective. These black stones are one of the premier crystals to assist you to communicate with spirit and may bring through the power of prophecy.
Black Obsidian Stone is also an excellent aid to help you to release any negativity that your day to day life may have caused.
This negativity may be present within your auric field and needs to be removed… to aid your ongoing physical, emotional and spiritual health.
This stone acts to remove any built up negativity caused by your own or others anger, fear, resentment and even stress… as well as aiding you to remove any negative attachments.
These stones may assist you to seal your aura against future problems… and may aid you unfetter yourself from any negative attachments that you may have unintentionally taken into your aura.
They are a strong psychic protection stone, and will benefit you by shielding you from all negativity… so they are very helpful stones to keep within your auric field.
Their resonance within the base chakra is very strong. They have a strong vibration that aids spiritual grounding, by helping you to move any excess energy down via the earth chakra to Mother Gaia for grounding."
~http://www.healing-crystals-for-you.com/obsidian-stone.html
Comes with an Organic cotton string
.Please pick the right shipping method for your country or your purchase will not be shipped.
Your egg should be thoroughly washed with a natural liquid soap after each use and left to dry in an open environment (not in a box, yoni bag, or panty draw) . Some people their egg or 3-10 minutes before use and after as well. I was told this is ok and it keeps the egg extra clean.
Cotton string: You can change the string every 2-3 weeks or throw away after each session. The cotton string is perfect for vaginal weight lifting because its stronger.
Hemp string: Not reusable. For extra healing purposes only. Throw away after each session.
Silicone string: Great for everyday use. Easier to clean and it last longer. Completely toxic free
Dental Floss: Not reusable. Must be thrown away after each session
I recommend having all 3 strings!
I don't recommend the yoni eggs with the beads connected to the string because it makes it hard for you change and clean.