Crinoid Fossil Marble Small Set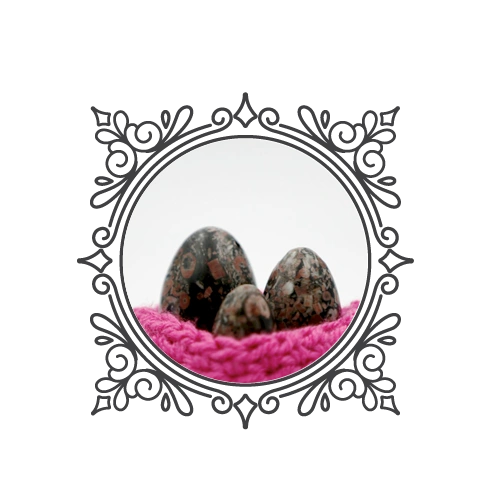 All 3 eggs are not sold together. This allows you to mix and match the sizes and gemstones as you like. Click the size dropdown menu and pick the size you want from the set.

-Drilled
Large 45x30mm
Medium 40x25mm
Small 30x20mm
Keywords: Transition, transformation, personal growth
Chakras: Base, Solar Plexus
Element: Storm, Earth
Zodiac Signs: Capricorn, Virgo
Crinoid Crystal Healing Properties:
Fossils are a wonderful tool to assist you in moving from the old to the new and to be receptive to the fresh, innovative forces that are available to you. Fossils can assist you in your quest for transition, transformation and personal growth, helping you to understand the process of change. They can help you instil quality and excellence in your environment.
Crinoid History and Uses:
Crinoids, or Sea Lilies, are an aquatic animal that resemble a flower growing on a thick stem. The crinoids attach themselves to the bottom of the sea floor or a rock or a piece of wood with the root-like holdfast. Crinoids are echinoderms, with the flower part being the arms that filter plankton from the water to catch its food. Almost all varieties of crinoids have been extinct since the end of the Triassic period, but a few species exist to this day. In fact, the fossil record shows Crinoids extending back as far as 480 million years ago.